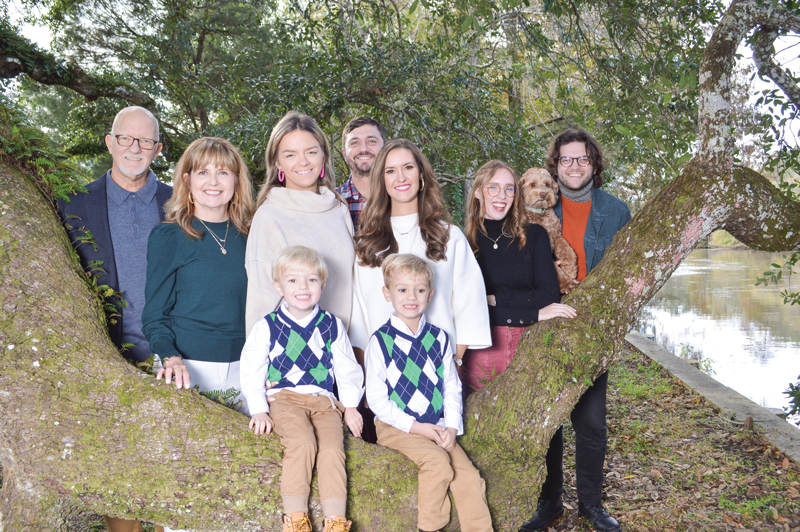 About Bo
Bo Duhé was born and raised in New Iberia. His father is John M. Duhé, Jr., a former attorney in New Iberia, State District Judge and a Federal District and 5th Circuit Court of Appeal's Judge. His mother is Dawn Hebert.
Bo graduated in 1980 from Catholic High School in New Iberia and graduated from the University of Louisiana – Lafayette in 1984 with a General Business degree.
Thereafter Bo worked from 1984 to 1989 as a Special Assets Officer for two savings and loans in Lafayette. In 1989 Bo enrolled in Tulane University graduating in 1992 with a law degree.
After graduation, Bo was a law clerk for Judge Buddy Fleming in the 16th Judicial District. On August 1, 1993 Bo began working for the 16th Judicial District Attorney's office. His primary duties involved prosecution of major felony crimes.
He is married to Lisa Trahan Duhé and they have three children, Sean, Michele and Malcolm and two grandchildren, Rhett and Leo.
Bo took office as the District Attorney on January 12, 2015 having run unopposed.
DISTRICT ATTORNEY
As District Attorney, Bo along with his staff, handle the prosecution of all felony and misdemeanor cases. While working closely with law enforcement, the District Attorney decides who, when, and how prosecution shall proceed. The 16th Judicial District Attorney's office handles thousands of felonies, misdemeanors and juvenile cases in the tri-parish area.
Administers Support Programs

Victim Assistance
Probation Services
Pretrial Diversion
Drug Court
Child Support Enforcement
Family Services

7,119 Felony Cases*
10,457 Misdemeanor Cases*
Represents Approximately 50 Public Boards

Parish Councils
School Boards
Sewerage and Water Districts
Airport Authorities
Hospital Districts
Fire Districts
Library Boards
*2018
AWARDS AND ACCOMPLISHMENTS
Acadiana Criminalistics Laboratory Commission Executive Committee
Louisiana District Attorney Association Legislative Committee
Louisiana District Attorney Association Technology Committee
Louisiana District Attorney Juvenile Justice Task Force
Evangeline Area Boy Scout Council – Iberia Parish Distinguished Citizen of the Year Award – 2015
Member of the Louisiana Justice Reinvestment Task Force – 2016-2017
Louisiana District Attorney Association President -2019 – Present
Chez Hope Peacemaker Award – 2017
President Acadiana Crime Lab Commission – 2017 – Present
Virginia Tyler Guillotte Award Recipient – St. Mary Chamber of Commerce – 2018